GREENBLATT PERSONAL FIREARMS RECORD BOOK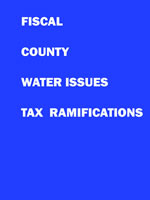 The best firearms home log you can have because you can hide it in plain sight. With an innocent (and boring) looking title on the cover you can list over 600 firearms in this book to track your purchases. This book is not to be confused with the Curio & Relics FFL 03 bound book. This book is for logging in all your firearms in your collection. The purpose of the boring cover is for you to hide the book in plain sight on your desk, in a bookshelf - anywhere. It should be kept separate from your gun collection in case somebody breaks in and steals your firearms. You will have a separate record for the police, insurance company or whatever you need it for. Column headings include Manufacturer/Importer, Model, Serial Number, Type/Action, Caliber/Gauge, Date Acquired, Cost and Purchase location (address). Part of all proceeds go to Rett Syndrome research. A girl is born every 15 minutes with Rett Syndrome. Boys die at birth. Rett is part of the autistic spectrum. Be safe, legal and prepared with the Greenblatt Personal Firearms Record book
GREENBLATT PERSONAL FIREARMS RECORD BOOK published by Kim Greenblatt is out now. The price is a very reasonable $9.95 plus shipping and handling. California residents will have to pay sales tax. You can order the book in the United States of America here:
It is also becoming available with Amazon, Barnes and Noble and can be ordered from fine bookstores anywhere.
Drop me a line if you have any questions (email is at the bottom of the page and in the Subject section put "Personal Firearms Record Book" or you will not make it through the spam filter), comments or things that you wanted to see in the book. )
***** PART OF ALL SALES GO TO RETT SYNDROME RESEARCH.*****
I HAVE WRITTEN BOOKS ON POKER, BUSINESS, TAXES AND SURVIVING THE FINANCIAL CRISIS WE ARE LIVING THROUGH. FOR MORE INFO PLEASE click here.

ISBN Complete: 978-1-60622-007-8
EAN: 9781606220078
Title: Greenblatt Personal Firearms Record
Publication Date: 5/24/2011
Language: English
Price: $9.95
Suggestions or comments? Please email the author at kimg@kimgreenblatt.com