Question for Kim:"I am dying here financially.  I don't have a lot of money in savings and I am out of work.  Kim, help me.  I am burning through my savings and freaking out.  I am drowning and need help."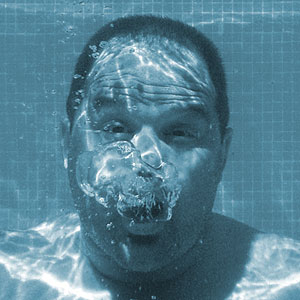 You are not alone.
My answer is the first priority is to not freak out.  Easier said than done, I know, I know.  If you stop and think about it though, the same advice holds true in real water as in financial waters.  If you lose your head, you drown.  I've been in that situation, most of us these days are in it or getting into it and you have to keep your head during these dismal financial times. 
If there is anything that you can do to renegotiate debt terms with your creditors and bill collectors try and do that.  If you are dealing with utilities that are providing you with heat, water, sanitation services, call them and try to work out some sort of payments.  You don't want to be in a dark, cold house.  Like being stuck in the real ocean, you need to do what you can for now to surface and start treading water.
During the Great Depression, banks didn't bother foreclosing and they let former homeowners squat because so many homes went under.  Too many people defaulted on their home loans.  I don't think that will be the case these days but I also think that there are a lot of houses on the market that will not be sold in the immediate future (with immediate being 2-4 years away barring any changes to mortgage contracts).
My mother was a survivor of concentration camps and one of the things that she had drilled into us was survival.  So getting to the basics you need to have food, clothing and shelter. 
Do what you can to keep a roof over your head.  Work with your landlord, bank, or whoever you need to.  If you are being forced out, please check with friends, family or city/state shelters for help.  If you are in parts of the United States where it is cold, you need warm shelter.  Time to swallow your pride and ask for help if you need it.  Start searching the Internet for local agencies or groups that might be able to help you.  Food banks are running out of food so don't waste time.
Snow or bad weather can make your clothes wet.  Keep whatever clothes you can and keep them dry.  Have changes of clothing so if you are wet, you can get into dry clothing so you don't get sick.
Look for inexpensive places to get food.  Unless you have special dietary restrictions, go for something that can fill you up, keep you warm and doesn't cost a lot.
If you have specific medical requirements or are caring for special needs situations, contact social workers if you feel comfortable doing so.  I realize that the levels of service and help vary from state-to-state and from city-to-city.
If you have some savings, time to cut out everything but essentials.  I mean cut it to the bone for the time being.  Everybody is waiting for the inauguration but it may take months or even years till our President can get commerce and cash flowing comfortably so people can get some sort of handle on their finances and lifestyles.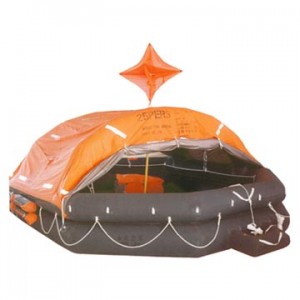 For those of you who are well off, please be generous with help to charities and even more directly, if you see a family that is cold and hungry, please try to do something to help them.
To my readers, try to hold onto your money, keep your faith and don't be afraid to ask clergy or counselors for help if you need to.
My daugther, Arianna, is going in for surgery to have her VNS removed.  Thank you for your kind thoughts and prayers and like I've stated in my Practical Money Making book, we ARE all in this together.  A lot of people have lost their homes in fires out here in California and it will be interesting to see how insurance companies and emergency funding comes through to help us.
We will make it through this.
  Practical Money Making-Surviving Recession, Layoffs, Credit Problems, Generating Passive Income Streams, Working Full Time or Part Time and Retirement
Kim Isaac Greenblatt
Floatation Advice If You Are Drowning Financially