Happy Holidays, gang.  So the holidays are almost over, well New Year's is coming up and you are wondering what to do with the kids at home or where to take your date without spending a lot of money.  If you are bored and wondering what is up, here are some creative suggestions to save money and entertain yourself for the holidays and beyond:
 1.  Hit the museums, local art shows and any free exhibitions.  If there is a minimum cost, pay it and make sure where you need to have reservations that you get them.
2.  Parks, if not wet and snowed in, are nice places to hang out.  If you have ice skates and your region allows it, look for free or inexpensive places to go skating.  Dress warmly.
3.  Look for inexpensive or free dance clubs.  I am talking about anything from square dancing, contra dancing, international, folk dancing, disco, ballroom -whatever it is you want to try.  The hard part for this is trying to see if there are any classes opening up for what you want to do.  If you are single, don't worry about it.  Most clubs, if you check with them post if they are accepting singles, couples or just anybody who has a pulse.  It is a great way to meet people and socialize.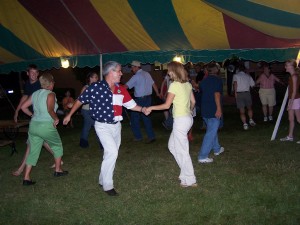 4.  Look for free tax preparation classes from retired businessmen at your local trade schools or universities.  You can learn how to do taxes and then help others at tax time.
5.   If you are old enough and healthy enough, offer to babysit somebody's kids if you like children.  It will get you out of the house and you can get paid for being entertaine with other people's kids.
6.   Start a web page or blog about things that you like.  There are plenty of free hosting places (you can check out WordPress or Blogger-they host for free) and you can get to express yourself and even post pictures.  While you are at it, post pictures on Youtube. 
7.  Volunteer for some of the charities that need help still.  The holidays may be over but people are still hungry, need services performed for them, things like that.  Maybe you can pick up groceries for a shut-in person who lives in your apartment.  How about offering to shovel snow off of a driveway for people who can't do it themselves?  If they pay you, great, if not, you are doing them and yourself a blessing.
8.  Spend time with loved ones doing things that they want to do.  If there is something that you hate to do (play a particular board game for example) but your friend/spouse/kids want to play it, go ahead and play it.
9.   Pick up the trash in and around your house or apartment.  If it is a mess and you are bored, do something like this while you have the downtime between visiting relatives or friends.
If you have any other suggestions, please go ahead and post them!  Happy holidays and be safe!
Interested in any of my books?  You may want to make a stop over  here. Please click through to purchase my books and some other interesting items that actually ARE on sale. If you like poker, Heroes (the TV series), comic books, Watchmen, etc, there may be some fast links to get you to what you are looking for.
 If you are looking for a day job, part time work, suggestions for saving money or investing, please check out my book listed below.  Part of all the proceeds from the sales of that book  go  to Rett Syndrome research.  One girl is born with Rett Syndrome worldwide every fifteen minutes.   My daughter Arianna has Rett Syndrome and we are working to do all we can to make her life easier and find a cure in her lifetime.  Boys born with the Rett gene generally die at birth.
  Practical Money Making-Surviving Recession, Layoffs, Credit Problems, Generating Passive Income Streams, Working Full Time or Part Time and Retirement
Kim Isaac Greenblatt
Another creative without spending money post