Kim Isaac Greenblatt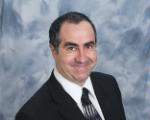 Kim Isaac Greenblatt, Enrolled Agent,  multi-tasks as a writer, publisher, consultant, tax professional, project manager, director and speaker.  He has been in business for over fifteen years and is the author of over a dozen books.  His books are available from www.kimgreenblatt.com, Amazon, and other stores throughout the world.  He lives in West Hills, California.  He is married with two children.
His daughter, Arianna,  has Rett Syndrome. Rett Syndrome affects a girl born every fifteen minutes.  Boys born with the Rett gene die at birth.  A portion of all of Kim's sales go to research for finding a cure for Rett Syndrome and building a better quality of life for people with special needs.
He can be reached at kimg@kimgreenblatt.com