Question from a reader:"Kim, so which is it with Deal or No Deal?  Would you take the offer or go for the case?  I figure I'd ask you in case I went on the show."
My answer:  I am honored that you are asking my opinion.  To be fair, I think it has been covered pretty extensively over the last few years but in case you haven't been reading about it, haven't looked for it or don't trust the television show itself, I will go over the math results with you.  There has been a lot of controvery and a lot of what I gently call, "bad math".  It boils down to what amount would you feel comfortable receiving and at what point do you put greed aside to make a year or maybe several year's income (maybe less after income taxes) in one sitting.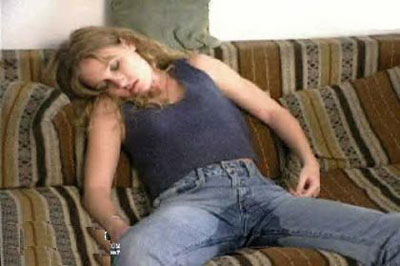 Can you really actually win the big money?  Sure, it is possible, though not probable.  If you feel lucky, you follow your heart.  If you are feeling confused, let me throw some numbers and profitable common sense at you and you can make your own informed decision when you make it on the show.  Factor in that even if you walk away with "only" $10,000 after taxes that could still be around $7000 and that could cover a few rent or mortgage payments and leave some money for some salads, steaks, hamburgers, tacos, ice cream sundaes and/or french fries.  French fries with ice cream tastes great!
1.  You start out in the average "Deal or No Deal" game with 26 suitcases with the following amounts. We aren't talking about the specials where they jack up the amounts.  The same math can be adjusted to handle those cases as well if you are fortunate to get on the show.
$.01           $1000
$1              $5000
$5              $10000
$10            $25000
$25            $50000
$50            $75000
$75            $100000
$100          $200000
$200          $300000
$300          $400000
$400          $500000
$500          $750000
$750          $1000000
Note:  The EXPECTED VALUE at this time, if no cases are opened is about $131,477.54.    That is the the average dollar amount remaining in the cases.
The formula for calculating the expected value is:
Expected Value (x) = (.01 * 1/26) + (1.00 * 1/26) + (5.00 * 1/26) + ……..+ (1,000,000 * 1/26)
Please feel free to do the math yourself and if I am off, let me know and embarass me in my comment sections!
2.  Each turn, if you accept a deal/offer from the banker that is generally less than the average dollar amount you are considered by some as a "weakling".  Considering though that even several thousand dollars can change your lifestyle, especially in the recession/depression we are in right now, I don't buy into that philosophy.  Math people would tease you as well as the studio audience into "going for it-it is a once in a lifetime chance" but the reality is that you need to live and eat.  I know your friends and relatives are yelling at you but think through what you are doing (and good luck trying to do that with the lights, the screaming and the audience rooting you on).  It probably is a good idea to read and review something like this before you actually get on stage!
3.  If it gets towards the end of the game, if the banker offers you a sum of cash that is greater than the calculated average dollar amount, you shouldn't even think about your choice, you should take the cash and run-unless you got a telepathic message from God in which case please ask Him (or Her)  what He (or She) is going to do about things down here for us, would you?  Only you know how well your intution works for you and if the universe actually communicates well with you.  For those of us who don't receive clear cosmic messages, please don't pass up a sure thing for a gamble.
4.   Human nature is such that even knowing the statistics, YOU have to make the choice if YOU want to take a hopefully slight gamble, depending on the offer from the banker.  Nothing beats getting a sure thing though.
5.  Also, if you are at the final point and there are two suitcases, you have a fifty-fifty shot of holding one or the other.  People who tell you to switch no matter what aren't doing their math correctly.   It doesn't matter earlier what the odds are of what was in the cases when you first picked the suitcase.  When you first pick the case you had a 1 out of 26 chance of getting the big money.  Let us say that the last two cases are yours and one other.  One has $500,000 and the other $400.  It doesn't matter if you keep or switch.  Really, it doesn't.  You have the big money case or you don't at this point.  Either decision you make gives you a 50-50 shot of getting it right or making the wrong decision.
If the banker offers you $275,000 though I would take it!  The math is easy, here, huh?  That is more than half of what the sum divided by two is.  The problem might be if you are greedy and your friends and relatives are screaming at you that you are for SURE going to get the half a million bucks.  We generally and statistically see how well those decisions turn out (ugh).
Ah,and don't forget to put at least at third aside of your winnings to cover income taxes.  I know that is on the high side but you won't remember about it later on in the heat of the moment of winning.
So, if you have any other game show related questions as well, drop me a line and let me know how it works out for you if you make it on the show!  In the meantime, enjoy this image of french fries without ice cream.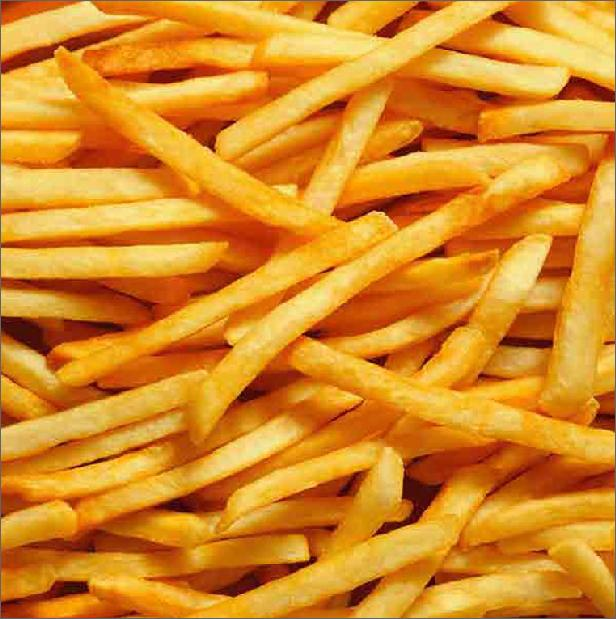 Practical Money Making-Surviving Recession, Layoffs, Credit Problems, Generating Passive Income Streams, Working Full Time or Part Time and Retirement
Kim Isaac Greenblatt
Kim talks about Deal Or No Deal sometimes determining Meal or No Meal