Question from a reader:"What are you working on for the holidays, Kim?"
My answer is that besides trying to catch up on sleep, watch my weight and just pay bills, I am working on a graphic novel.  I have been wanting to put my money where my mouth is for some time.  I have gotten the rights to a great series of tales – all of them true, that I can't wait to get done.
My problem is that I am a crappy artist.  Sure, my art is funny and I can carry the joke/story/what-have-you but to justify somebody shelling out $10-20 I need to get the services of a great artist.  I have some candidates and hopefully, if they don't mind working for peanuts I can get something out possibly sometime in the first quarter of 2008, second quarter at the latest.  By then, hopefully our economy may be a little more on track to recovery and people may have a little more discretionary income. 
A friend of mine, Deborah L.  Simpson, drew this picture on the fly and despite my efforts to commission her, she refuses to want to work on the graphic novel.  Her life is pretty busy right now so I understand her reluctance since it takes time to read the scripts and translate the writer's stories into artwork.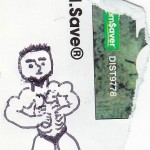 Not a bad picture from what I verbally described-body builder as a character with facial hair.  Note the washboard abs.  Mine use to be like that.  Back in my imagination..
What else have I been up to….
I've been busy studying for the upcoming tax season by reviewing tax law changes.  I've been teaching courses as well.  Tax law always is changing and it is great that I can teach it because it forces me to keep my edge and stay sharpened.  This year it will not be surprising if I lose more clients due to the fact that they don't have to file (no job) or other issues surface.  I can't blame anything on software though since I have been following the statistics and despite the number of DIY (Do It Yourself) tax people, there is enough complexity and changes in the tax law to drive some of them back into the office.  I am not worried of being squeezed completely out because of the Internet….yet!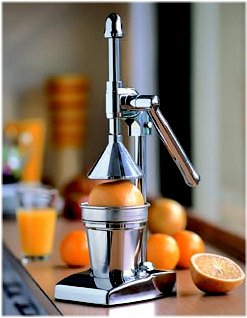 What else is there – I have some contract work that is coming along as well as my day gig.  The contract work started up before the holidays, looked like it was hurry-up-and-get-me-the-info and as most contracts, shifted into hurry-up-and-wait.  It means that the work will pick up after the holidays and people make it through the inauguration. 
Overall, I have been busy and like everybody else, trying to make it through the holidays with my wallet and checkbook relatively intact.  Home prices here in Southern California have flattened but interesting to note, sales have jumped double digits percentage wise due to the foreclosures and people who've been waiting on the sidelines saving cash.
 Maybe I need to do a graphic novel on buying a home.  I am open to suggestions.  Have a great week and holidays, gang!
If you are looking for a day job, part time work, suggestions for saving money or investing, please check out my book listed below.  Part of all the proceeds from the sales of that book and any of these go to Rett Syndrome research.  One girl is born with Rett Syndrome worldwide every fifteen minutes.   My daughter Arianna has Rett Syndrome and we are working to do all we can to make her life easier and find a cure in her lifetime.  Boys born with the Rett gene generally die at birth.
  Practical Money Making-Surviving Recession, Layoffs, Credit Problems, Generating Passive Income Streams, Working Full Time or Part Time and Retirement
Kim Isaac Greenblatt
Working on a graphic novel