Welcome to the October 2, 2008 edition of special needs and money.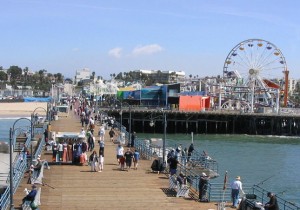 This is our second carnival! Where does the time fly? As usual dear carnival guests, do your own research and due diligence with any business claims found on the net. The popcorn is popping, the children are having fun. Looks like a great day for a carnival. Our second carnival is on, let us check out the booths and rides! Shall we get started?
special needs-the money go round
Steve Holder presents Paying for Medical Costs of A Brain Injury posted at Head and Brain Injuries, saying, "Kim… I hope this article fits the theme of your carnival. I have another one that is in a similar vein I'm going to submit separately. If you pick either or both articles, I'll put a link to your blog on my web site. Best of luck with your Blog! Steve"
Steve Holder presents Traumatic Brain Injury – The Medical Insurance Maze posted at Head and Brain Injuries, saying, "Kim… This is the other article I thought might fit your blog carnival. Feel free to use one now and one later on an upcoming carnival. I'll put a link back to your site for each article you choose. Thanks! Steve"
Michelle McFarland-McDaniels presents Funding Autism Treatment Takes Resourcefulness and Determination posted at Autism Assistance Resources and Information.
special needs-the emotional roller coast
Evidently, nobody has any emotional issues or questions this month when it comes to money or special needs! Whoo hoo! 
Just in case, please check out my article "When filing out Medical or Govt Forms, Take your Time at my blog, profitable.
Sometimes money seems to be everything and it can get very depressing. One way to try to come to grips with it might be, Thinking Poor But Happy. It might help you save some money and ease some of the emotional weight that is something we just don't need when dealing with special needs situations!
 
Steve and Michelle, thank you for your submissions this month!
That concludes this edition. Submit your blog article to the next edition of special needs and money using our carnival submission form. Past posts and future hosts can be found on our blog carnival index page.
You are reading Kim Greenblatt's blog, profitable, and his second carnival of Special Needs and Money.
Tags: Autism, brain injury, Business, carnival of special needs and money, Cerebral Palsy, Kim Isaac Greenbatt, money, profitable, Rett Syndrome, second blog carnival, special needs